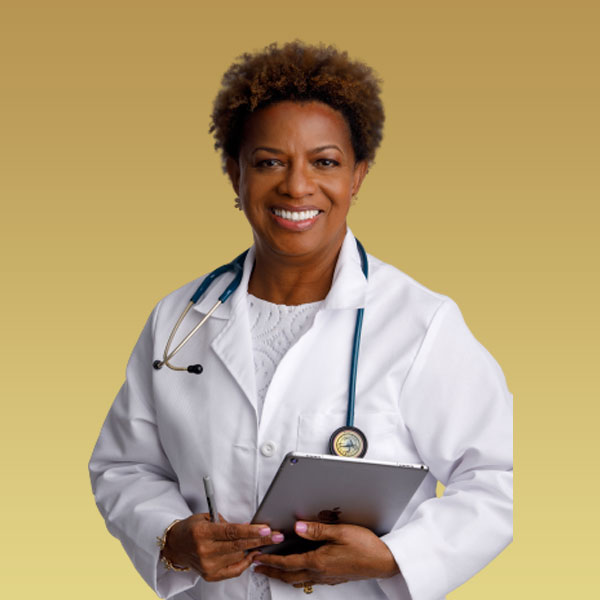 Linda Lucombe M.D.
In her 15 years of practicing medicine in Naples, Florida, and 11 years in New Jersey, Dr. Linda Lucombe M.D. has developed a reputation as an empathetic physician who prides herself on providing compassionate care based on a knowledgeable, close relationship with her patients. This pride is seen through her patient centric view of going the extra mile. Dr. Lucombe strives to be a patient advocate by communicating with other providers and insurance companies to ensure seamless coordination of care. Through her conversion in 2021 to the concierge model, she will continue to eliminate health care obstacles.
In her new practice, her patients will continue to benefit from her assured traditional management of common medical issues and enjoy more direct access. The concierge model ensures an unrushed office experience that gives Dr. Lucombe more time to get to know her patients and their family history.
In light of COVID-19, Dr. Lucombe's office seeks to provide care with as little interruption to her patient's life as possible and provides at home and priority scheduling for any tests, procedures, or appointments whenever possible.
Professional Commitment
Our evolving medical environment has always prompted adjustments to expectations and approaches. These are often driven by new information and technology, as well as new business models and advancing patient needs.
A message from Dr. Lucombe
"What has remained constant however, throughout my life and practice, is the commitment I made as a young graduate of Wellesley College and Robert Wood-Johnson-Rutgers Medical School, to always deliver evidence-based, comprehensive health care in a manner that engenders a profound and lasting trust with my patients.
This commitment has kept me passionate about my profession as a physician for twenty-six years, eleven in New Jersey, and fifteen in Naples, my home since 2004.
In both practices, I have preferred the traditional approach to medicine, emphasizing a depth of personal care that caters to the individual needs of each patient, and reflects my professional commitment as a physician.
This approach sustains my sense of personal fulfilment as I continue to help both patients and colleagues to achieve the best possible health solutions and outcomes."
BEYOND CONCIERGE MEDICAL CARE is therefore the natural result of countless hours of dedicated service to both community and client, and presents the ideal opportunity to continue the exceptional care and individual attention that has shaped my very life.
Even as patient expectations continue to evolve, quality care is still best achieved by offering unique, personalized and preventative care of optimal value to both patient and physician. Therefore, agreeing on a comprehensive care plan, and selecting a medical care advocate is more vital than ever.
Our approach helps patients to better understand and manage health and wellness issues, achieving a better quality of life, even beyond chronic medical conditions.
Locate Us
700 2nd Avenue North Suite #305
Naples, FL 34102